Appointment / Sample Collection
Dhruvlab - Ramdaspeth
0712-2461355
08928265328
09922416303
admin@dhruvlabs.com
dhruvlabs@gmail.com
---
Dhruv Diagnostics - Laxmi Nagar
08928295328
09422086994
09011284114
laxminagar@dhruvlabs.com
dhruvlabslaxminagar@gmail.com
Dhruv Pathology and Molecular Diagnostic Lab
Nagpur, Maharastra , India

NABL Accredited , NACO and RNTCP Affiliated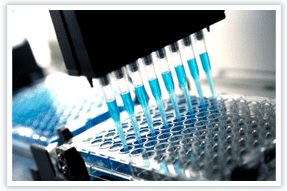 Dhruv Pathology & Molecular Diagnostic Laboratory is a premier diagnostic laboratory managed by Jeevan Jyoti Health Care & Research Trust. The laboratory has completed 24 years of service in January 2013. The laboratory is having state-of-art facility for Clinical Pathology, Biochemistry, Microbiology, Serology, Immunology, HLA typing, Surgical Pathology, Cytology, Immuno-histochemistry & Immuno-assays.
Dr. Ghanshyam Mundhada is the Chairman of Jeevan Jyoti Health Care & Research Trust. The Directors are Dr. Shailendra G. Mundhada, Dr. Sheela S. Mundhada & Dr. Madhavi A. Deshmukh. The laboratory is providing 24 hours services & has two centres at Ramdaspeth & Laxmi Nagar, Nagpur.
The lab is NABL accredited (M-0411). The lab is NABH accredited for HLA typing (BB 2011-0033). The lab is also NACO & RNTCP affiliated.
Like DHRUV star guiding lost sailors at sea, we guide clinicians to diagnosis.

We are the only Registered lab in Nagpur and Vidarbha for Swine Flu Testing.
---
Pre Employment tests and packages for corporate Employees
Medicals for clients of various Insurance companies
NABL Accredited Pathology Lab for Routine and Specialised Blood Investigations
ECG / Tread Mill Test T M T / 2D Echo / X-RAY
Sonography & Doppler Studies
Pulmonary Function Test (PFT)
Home Collection Facility available for blood investigations
Facilities for E C G & Blood Pressure in the comfort of your Home
Specialist Consultations available
---
Pathology

Pathology is the medical specialty concerned with the study of the nature and causes of diseases.



Immunology

Immunology is both the study of the human immune system and the field of medicine that treats



Molecular Biology

Molecular biology explores cells, their characteristics, parts, and chemical processes, and pays