Appointment / Sample Collection
Dhruvlab - Ramdaspeth
0712-2461355
08928265328
09922416303
admin@dhruvlabs.com
dhruvlabs@gmail.com
---
Dhruv Diagnostics - Laxmi Nagar
08928295328
09422086994
09011284114
laxminagar@dhruvlabs.com
dhruvlabslaxminagar@gmail.com
Vision
We aim to provide a service which is rich in quality, rich in efficiency and make our credibility evident to ourselves and to our clients. Our motto is :
RIGHT TEST ON RIGHT SPECIMEN
FOR RIGHT RESULTS AND RIGHT INTERPRETATION
TO RIGHT PATIENT IN RIGHT TIME
Mission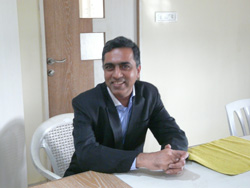 The pioneers in the entire region in the field of laboratory Medicine have created a trusted & strong reputation in the past 25 years with their world-class technology & high level of expertise and knowledge.

The endevour at Dhruv has always been to bring the cutting edge technology and knowledge to the region that could aid better diagnosis and management of disease.

Our mission is like the Dhruv or North Star to guide clinicians to more accurate diagnosis.